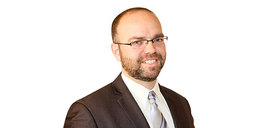 Colin Craig
Alberta director
Office Location:
PO Box 14043 Richmond Road PO, Calgary, AB T3E 7Y7
Fax:
Cell:
While Alberta Director Paige MacPherson is on maternity leave, Colin Craig will be filling in as Interim Alberta Director.
Colin previously worked for the CTF from 2008 to 2015, serving as the organization's Prairie Director (MB/SK) based in Winnipeg. During that time he was instrumental in the organization's push for the First Nations Financial Transparency Act and played a major role in exposing questionable contracts at the City of Winnipeg (contributing to the current RCMP investigation into the Winnipeg Police headquarters project).
Colin has an MBA and BA (economics) from the University of Manitoba and is the author of The Government Wears Prada; a book that explores how governments can prepare for our nation's aging population.