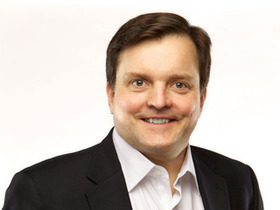 Gregory Thomas
Director of Fiscal Studies
Office Location:
Canadian Taxpayers Federation: c/o 265-438 Victoria Ave East, Regina, SK S4N 0N7
Fax:
Cell:
Gregory joined the Canadian Taxpayer's Federation in November 2010 after a career spanning 20 years in the investment business.
A graduate of the Faculty of Business at Simon Fraser University, he majored in finance and economics, then worked in business magazine and book publishing before managing investments at two chartered banks, as well as Canada's largest independent investment dealer. He holds the Certified Financial Planner and Canadian Investment Manager designations.
He wrote a daily financial markets commentary in the Vancouver Sun for four years, and his analysis has also appeared in the Financial Post and BC Business magazine. Gregory served on the staff of two federal cabinet ministers in Ottawa, advising on small business and First Nations economic development policy.
After spending his early years in Choiceland, Saskatchewan, he graduated from high school in Langley, B.C., where he has been an active volunteer with the district Parent Advisory Council, minor hockey, the Chamber of Commerce, and the Canadian Cancer Society.
He was named a Canadian young achiever on the occasion of the Queen's official visit of 1982. In 1992 he was awarded the Canada 125 medal for community service by the Governor General, and in 2002 he received the Queen's golden jubilee medal. He has three children, and he enjoys hockey, basketball, and golf.