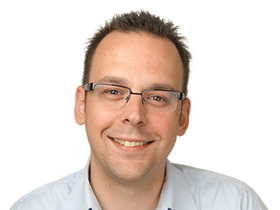 Jordan Bateman
British Columbia Director
Office Location:
PO Box 20539 Howe Street RPO
Vancouver BC V6Z 2N8
Fax:
Cell:
Jordan Bateman brings a diverse background of journalism, small business ownership and elected life to his role as B.C. Director for the Canadian Taxpayers Federation.
Jordan served for six years as an elected Township Councillor in Langley, B.C., a community of 100,000 people. After winning two elections, Jordan resigned from Council in 2011 to take on his role with the CTF.
A trained journalist who worked for the Langley Advance newspaper for six years, Jordan also owned and operated his own writing and editing business for a decade. He ghostwrote and edited more than 125 books for religious, political, business, charity, music and other clients.
In his work with the CTF, Jordan is best known for leading the successful No TransLink Tax campaign, which prompted 62% of Greater Vancouver residents to vote against a special sales tax for TransLink, the region's transit operator. He and Hamish Marshall wrote a book on that experience, Everyone… But The People. The campaign won two prestigious Pollie Awards and a Reed Award for its website and outreach.
In 2015, Jordan graduated from Royal Roads University with a Master of Arts in Leadership, receiving the prestigious Chancellor's Award as top student in the program.
Jordan and his wife Jennifer are both licensed wedding chaplains, having married more than 500 couples. They have three children--Indiana, Danica and Jackson--and live in Langley.
He is an unabashed Vancouver Canucks, Green Bay Packers and B.C. Lions fan.