BC: Evergreen Line $173M over budget, 2 years late
December 05, 2016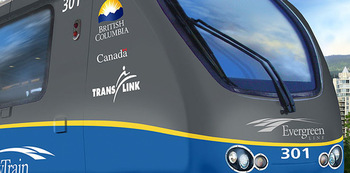 Nice to see TransLink's new Evergreen Line finally open, but I had to chuckle at the BC Liberal Government's steadfast assertions that the SkyTrain extension was on time and under budget.
It wasn't – as the BC NDP correctly pointed out in a news release last week:
"We're happy that the Evergreen Line is finally open, but it is two years late and $173 million over budget," said Selina Robinson, New Democrat MLA for Coquitlam-Maillardville.
Robinson was referring to the fact that in 2009, the B.C. Liberal government said that the province's contribution would be $410 million and it would be open by 2014. In fact, the province's contribution is $586 million so far – $173 million over budget – and it is two years late.
Taxpayers, of course, have been paying for this thing for years – a 2 cent per litre gas tax hike for TransLink, earmarked for the Evergreen Line, was passed in 2011. That brought TransLink's gas tax haul to 17 cents per litre (part of nearly 50 cents per litre in taxes that Lower Mainlanders pay on gas).