BC: Pen High Goes Solar (And We're On The Hook For It)
December 13, 2016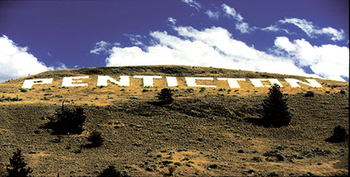 The Penticton Herald has a story today on $250,000 worth of 320 solar panels being installed atop Penticton Secondary School.
The school district says the panels will provide a whopping 6 per cent of the school's power demand and save $10,000 a year in utility bills.
That means it will take 25 years of operation for the school district to break even – and that's only if the panels need no maintenance or replacement in the meantime (which, obviously, they will).
In fairness, part of it is a teaching tool, where students can learn about "environmental stewardship." Hopefully the math and business education teachers can use them too as an example of bad financial decisions.
By the way – there are only six solar roofs on homes and businesses in Penticton.