College President Expensing Golf Shoes and Driver's License?
March 13, 2013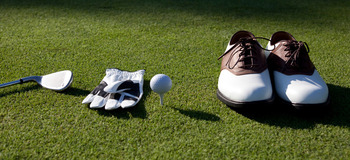 * FOI docs reveal Red River College president expensed golf shoes, driver's license and other questionable BMW expenses

WINNIPEG, MB: The Canadian Taxpayers Federation (CTF) released FOI documents today showing Red River College President Stephanie Forsyth expensed $205 for golf shoes, her driver's license, a bag at the Vancouver Airport for $134 and a number of expenses for her BMW; car washes, insurance, winter tires, a GPS, etc.
The CTF is calling on Red River College's board to review, and where appropriate, seek reimbursement for expenses put through that did not meet expense policy.
"Taxpayers and students shouldn't have to pay for golf shoes and the president's driver's license. Sure, golf is a common business activity, but many people get by the odd work-related golf event with running shoes," said CTF Prairie Director Colin Craig.
Ms. Forsyth's expense total from September 2010 to January 2013 was $78,842.21.
To view the CTF's letter to Red River College's board – click here.
To view the expenses – click here.
-30-