CTF uncovers another $225,000 in Alberta funding to Pembina
March 26, 2014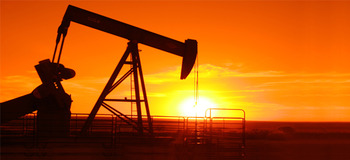 FOIP shows Department of Energy gives $74,990/year to Pembina for sitting on committees

Adds up to a known $604,009 in taxpayer funding to activist organization
CALGARY, AB: Today the Canadian Taxpayers Federation (CTF) released more documents showing that the Government of Alberta is funnelling large sums of money to the Pembina Institute, an anti-oil, anti-pipeline activist group.
Documents obtained by the CTF through Freedom of Information requests show that the Department of Energy gave the Pembina Institute $224,971 over the last three years for providing advice, organizing a forum and sitting on a Carbon Capture and Storage Program committee. The department's funding averages $74,990 a year.
Revelations of the funding from the Department of Energy come just one day after the CTF released documents showing that the Department of Culture provided the Pembina Institute with $88,381 over the last five years.
"This is now two departments in the Government of Alberta that we have found shovelling money to anti-pipeline political activists," said CTF Alberta Director Derek Fildebrandt. "It's absolutely ludicrous for the government to be out fighting tooth and nail for the Keystone XL and Northern Gateway pipeline, and than to be giving questionable contracts and grants to the very people who are opposing these pipelines."
Energy

Fiscal Year

Amount

2013-2014

$36,167.63

2012-2013

$88,623.75

2011-2012

$100,180.12

Total

$224,971.50

3 year average

$74,990.50
Energy & Culture

Fiscal Year

Amount

2013-2014

$36,167.63

2012-2013

$107,135.07

2011-2012

$120,050.58

Total

$263,353.28

3 year average

$87,784.43
"Paying the CTF or the Fraser Institute to sit on a taxation policy committee would be equally as ridiculous because it's just wrong to force taxpayers to subsidize political organizations with which they may not agree." Fildebrandt concluded, "For what it's worth, our advice to government is free."