Federal Bureaucrats Rack Up Pricey Relocation Expenses
January 16, 2017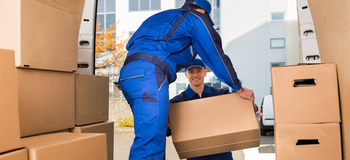 Access to information documents show six-figure moving expenses from employees in at least four government departments
Highest cost to taxpayers was a $538,549 employee move from Richmond Hill to Belleville, Ontario
OTTAWA, ON: The Canadian Taxpayers Federation (CTF) today released access-to-information documents showing the high cost of federal government employee relocations, with at least 16 relocations costing $100,000 or more.
"The government got into hot water last year over excessive relocation costs for political staff," said CTF Federal Director Aaron Wudrick. "But the reality is taxpayers are also on the hook for even more generous relocations for many federal bureaucrats."
The CTF filed numerous access to information requests regarding the cost of relocations to several federal departments, including the Canada Revenue Agency (CRA), Aboriginal Affairs, Public Works and Government Services, and Employment and Social Development.
Wudrick noted that some costs were for long-distance moves, including those to or from disparate locations in the north. But several relatively short moves were very high in cost, such as the CRA employees who received $538,549 and $113,608 just for moving within Ontario, from Richmond Hill to Belleville, and Mississauga to Ottawa, respectively.
"There is a cost to moving, but it does not mean taxpayers should always be required to cover off every last expense," said Wudrick. "Few Canadians work in jobs where they could expect a six-figure relocation package from their employer. Taxpayers should not be on the hook for such generous reimbursements for government employees."
To see a CTF-compiled list of the 20 most expensive relocations click here.
To see a copy of the access-to-information documents obtained by the CTF, click here.