Gallant Needs to Say No to Pop Tax
September 20, 2016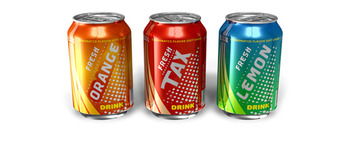 MONCTON, NB: The Canadian Taxpayers Federation (CTF) is sounding the alarm over Premier Brian Gallant's latest refusal to rule out yet another new tax – this one on pop. 
In the last three years the New Brunswick government has hiked income taxes, sales taxes and gas taxes, taking the province from one of the lowest to one of the highest taxed places in Canada.
The CTF believes New Brunswickers are taxed out, and that it's time to leave taxpayers alone.
"It's time for the Premier to understand that New Brunswickers are taxed out -- they have nothing left to give. They need their government to tell them they won't create kooky new taxes like one on their pop," said Kevin Lacey, Atlantic Director of the Canadian Taxpayers Federation.
A tax on drinks would be difficult to administer and would do nothing to help New Brunswickers lead a healthy lifestyle.
Newfoundland and Labrador Finance Minister Cathy Bennett recently ruled out a tax on "sugary drinks" and "fatty foods" because she says the administration of such a tax was too much for her province to handle. New Brunswick would likely run into a similar problem.
Denmark, which had a broad "fat tax" in place, repealed the tax just one year after implementation. The Danish government found it was too expensive to administer and did nothing to make people healthier.  
"Under a pop tax the taxpayer loses. The government just takes more and more of your money to fund more bureaucrats and administration," added Lacey.