Information Commissioner Recommends "Full Disclosure" of $304m Irving Deal after CTF Appeal
October 28, 2016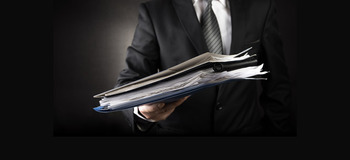 HALIFAX, NS: The Canadian Taxpayers Federation (CTF) is pleased to report a victory in its four year fight to have the details of the largest corporate giveaway in the province's history fully disclosed. The win is important because it holds the government accountable for spending taxpayers' money and empowers taxpayers to assess the deals for themselves.  
In 2012, the CTF applied through Freedom of Information for the terms and conditions of the Irving shipyard deal. The government refused the request. After the CTF publicly criticized that decision, the government relented and released some information but still withheld key aspects of the deal. The CTF appealed the non-disclosure to the Information Commissioner.
Now in a ruling dated Oct 20, 2016, the Information Commissioner has recommended the deal be disclosed, writing: "The Commissioner finds that none of the reasons for withholding information were established, and recommends full disclosure."
The CTF is pleased with the recommendation.
"This is a victory for every taxpayer of Nova Scotia. The Commissioner has ruled in favour of accountability and transparency. The government can no longer cut multimillion dollar secret deals with companies like Irving and then use the law to shield them from scrutiny," says Kevin Lacey Atlantic Director with the CTF 
The Department of Business now has 30 days to respond to the recommendation by the Commissioner.
"Following this ruling, the CTF hopes the province will act swiftly to do the right thing and fully disclose this deal between the taxpayers of Nova Scotia and Irving Shipbuilding," added Lacey.