NS Government Releases More Irving Loan Docs – "Step in the Right Direction," says CTF
August 26, 2016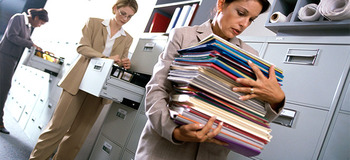 HALIFAX, NS: The Canadian Taxpayers Federation (CTF) received new documents today relating to the $304 million secret deal between the Nova Scotia government and Irving Shipbuilding. The CTF says the release is a "step in the right direction," towards greater transparency regarding this deal. The documents were first requested four years ago.
In 2012, the CTF asked through Freedom of Information for the terms and conditions of the Irving deal. The government refused the request. After the CTF publicly criticized that decision, the government relented and released some but not all of the agreement. The CTF appealed to Nova Scotia's Freedom of Information Review Officer to obtain more information. Prior to her ruling, the government has now decided to provide voluntary disclosure.
While the CTF is pleased to see today's disclosure, it says is shouldn't have taken the involvement of the Freedom of Information commissioner for this information to be released. The CTF also says the government should go even further and release the complete deal.
"When a company, like Irving, takes money from the taxpayers of Nova Scotia, our government and the company should disclose the full terms of their deal," said Kevin Lacey Atlantic Director with the CTF.
The CTF eagerly awaits the ruling by Nova Scotia's Freedom of Information Review Officer relating to the details that remain secret.

You can view the documents released to the CTF today HERE.
-30-