Shoulder Shrugging About $400k Not Acceptable
March 07, 2013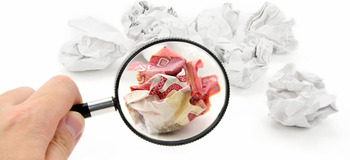 The Canadian Taxpayers Federation (CTF) released today Manitoba Hydro's response to concerns raised about the broken Chemawawin Resource Trust agreement. The CTF reiterated its call for Hydro to hold the band accountable for draining the principle of the fund and also called on the provincial government to do the same.
Under the Chemawawin Resource Trust agreement, Manitoba Hydro provided the band with a $400,000 endowment in 2004. The agreement stated the band was only to spend the interest from the endowment and not to touch the initial investment without the approval of Manitoba Hydro and the Province of Manitoba. However, the chief and council drained the account in 2005; less than two years later.
"It's not acceptable for Hydro to shrug its shoulders and say 'oh well'," said CTF Prairie Director Colin Craig. "Manitoba Hydro provided the $400,000 for the Trust and the agreement clearly states the band couldn't drain the money without permission from Hydro or the provincial government."
Section 10.04 clearly states the trust could not be amended without being "approved by Chief and Council by council resolution and, in accordance with the procedures established under section 10.05, and the written consents of Hydro and Manitoba."
The CTF first heard about the issue after a grassroots band member copied the organization on letters to Hydro in which they demanded accountability.
To view the CTF's initial letter to Manitoba Hydro – click here
To view Manitoba Hydro's response – click here
To view the CTF's rebuttal letter to Manitoba Hydro – click here
To view the CTF's letter to Minister Chomiak – click here