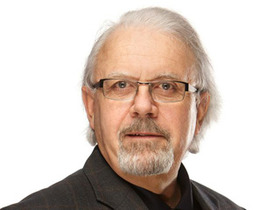 Ken Azzopardi
Board Member
Office Location:
265-438 Victoria Ave E
Regina, SK S4N 0N7
Fax:
Cell:
Born and raised in Brantford Ontario, Ken served 20 years with the RCMP.  His tenure included criminal intelligence, drug enforcement and major and commercial crime investigation. He then spent a number of years involved in provincial politics before working as the Chief Executive Officer of the Canadian Taxpayers Federation from 1996 to 2009.

Highly involved in volunteerism, Ken is former president of both the Regina Symphony Orchestra (RSO), and Regina's Globe Theatre.  Ken was also on the board of the World Taxpayers Association.  Other volunteer functions have included: co-chair of the RCMP Charity Ball, and many fundraising activities for the Regina Lions Band, Marlins Swim Club as well as the RSO and Globe Theatre.

Ken is presently retired, enjoys golf, travel and reading.