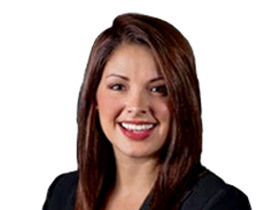 Melissa Mathieson
Board Member
Office Location:
265-438 Victoria Ave E Regina, SK S4N 0N7
Fax:
Cell:
Melissa Mathieson lives in Calgary, Alberta where she works in the energy industry.
Her expertise lies in stakeholder relations strategy, regulatory requirements and policy development.
Prior to this, Melissa worked for the federal government, first as part of the issues management team in the Prime Minister's Office, and then as an advisor to the Minister of State for Finance.
Melissa holds a B.A. in Political Science from the University of Calgary and a Masters of Public Policy from the University of Calgary's School of Public Policy.
In her free time Melissa enjoys travelling to new places, hiking in the Rocky Mountains, and spinning at her local spin studio.