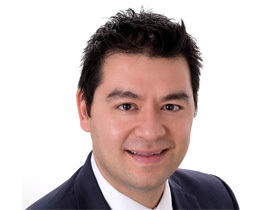 Aaron Wudrick
Federal Director
Office Location:
Canadian Taxpayers Federation: Suite 712 - 170 Laurier Ave W., Ottawa ON K1P 5V5
Fax:
Cell:
Aaron joined the CTF as Federal Director in 2014. A lawyer by training, Aaron practised litigation in his native Kitchener, Ontario, and then corporate law with a major international law firm in London, Hong Kong and Abu Dhabi, before returning to Canada to work with a prominent political consulting firm.
In addition to being a recovering lawyer, Aaron is also a recovering partisan, having previously served as a political organizer and campaign manager for several political candidates in federal and provincial elections and leadership campaigns (some successful, some not so much).  He was author of a rabble-rousing weekly opinion column in the campus newspaper during his undergraduate days, and a prolific political blogger back in a time when people actually read blogs.
Aaron holds a BA in economics and political science from the University of Waterloo, and a J.D. from the Faculty of Law at the University of Western Ontario, where he served as student body president during his final year of studies. He lives in Ottawa with his wife and children.