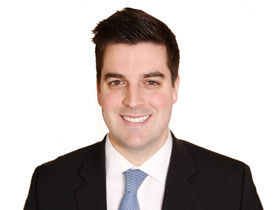 Carl Vallée
Quebec Director
Office Location:
1410, rue Stanley, bureau 1010, Montréal, QC H3A 1P8
Fax:
Cell:
Carl Vallée joined the Canadian Taxpayers Federation in January 2016. Carl's career path has been driven by his desire to see Quebecers pay less taxes. His involvement in politics brought him to Ottawa in 2009 where he began working on the Hill. He served as press secretary and spokesperson in the federal government for five years. 
Over the course of his time in Ottawa, Carl managed complex issues on a national and international scale, always with a particular attention on Québec. In 2015, he served as Executive Director of Communications at the Canadian Olympic Committee. Carl also currently works as a senior consultant in a public affairs firm in Montreal, in addition to his responsibilities at the CTF. 
Carl obtained his Bachelor of Laws at the Université de Montréal. He is from Montréal, where he currently lives with his wife Taylor.