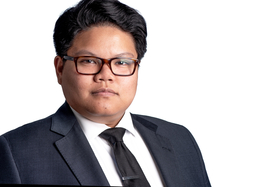 Kris Rondolo
Generation Screwed Executive Director
Office Location:
712-170 Laurier Ave W. Ottawa, ON K1P 5V5
Phone:
Fax:
Kris' family immigrated from the Philippines to the Greater Toronto Area (GTA) in 2007. A few years later, her fight against big government and taxes all began when she opened her first paycheck.
She studied political science and health sciences at the University of Ottawa. While studying, Kris also served as an organizer for Equal Voice UOttawa.Before taking the reins as Generation Screwed's Executive Director, Kris worked on Parliament Hill for several Members of Parliament.
In her spare time, Kris volunteers for community boards like the Philippine Centre Canada, and the Filipino Youth Association, where she brings her passion and dedication as a community organizer and as an advocate for young Canadians.
Kris is also a watch enthusiast and enjoys collecting vintage mechanical watches.