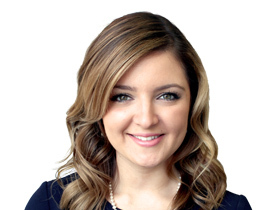 Paige MacPherson
Atlantic Director
Office Location:
MAILING ADDRESS ONLY: 5201 Duke St PO Box 34077 Scotia Square Halifax, NS B3J 1N0
Phone:
902.717.7078 / TOLL FREE: 1.877.909.5757
Fax:
Cell:
Paige became Atlantic Director of the CTF in 2018, previously working as CTF Alberta Director starting in 2015. Throughout her career she's had a passion for giving a voice to taxpayers and pushing for government accountability.
Paige was raised in Pickering, Ontario and her family is from Cape Breton, Nova Scotia. Her work has taken her from coast-to-coast-to-coast, in Halifax, Cape Breton, Fredericton, Ottawa, Toronto, Vancouver, Calgary and Whitehorse.
As a former reporter and weekend host for Sun News Network, Paige traveled across the country to cover four provincial elections. She is a contributing writer to the New Brunswick-based Canadians for Affordable Energy. Paige has published research on education policy in Canada, and for several years she has contributed opinions and news coverage to newspapers, magazines and radio programs across Canada.
Prior to media, Paige worked in communications and media relations at the Atlantic Institute for Market Studies (AIMS), a Halifax-based think tank. While there she started AIMS on Campus, a free-market university outreach program.
Paige has a Bachelor of Arts in Political Science from Dalhousie University and a Master of Public Policy from the University of Calgary.
Paige enjoys exploring Canada and spending time with her friends, family and her dog Coco. She and her family call Halifax home.