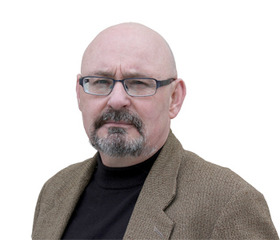 Dean Smith
Publications and webmaster
Office Location:
265-438 Victoria Ave E
Regina, SK S4N ON7
Cell:
Dean was born and grew up in Saskatchewan.
Before coming to the CTF in 1992, Dean worked in the communications industry in capacities ranging from design to writing. Dean is the CTF's webmaster, graphic designer, and publisher of the CTF's flagship publication The Taxpayer.  Dean also monitors government waste to produce the popular Waste Watch section of the Taxpayer. Dean completed his undergraduate degree in Geography at the University of Regina and his masters degree at the Canadian Theological Seminary.
An active gardener, Dean is trying to coax his Mr. Lincoln rose bush to cough up at least one flower annually. Dean coached and managed his children's soccer teams.