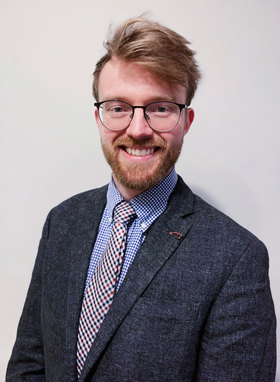 James Wood
Investigative Journalist
Office Location:
Fax:
Cell:
James joined the Canadian Taxpayers Federation as the CTF's investigative journalist in 2019, after five years of working and managing in newsrooms across Canada. 
Originally from Ajax, Ont., he started his career in the Prairies working for Postmedia and later turned to broadcast journalism with Vista Radio.
His positions took him across Western Canada, as far as the West Coast. He made his way back to Ontario after serving as a News Director for Vista's radio stations on northern Vancouver Island and Ontario's cottage country, before moving to join the CTF in Ottawa.
Throughout his career, James has covered multiple levels of government and witnessed mismanagement of taxpayer dollars and flagrant displays of non-transparency. Nothing motivates him more than keeping governments honest about how they're spending taxpayers' money.
James and his wife Meghan live in Kanata with their daughter Olivia, and their bulldog Molly.  In between family time, filing access to information requests, and writing stories about government waste, he explores the Ottawa area by bike.