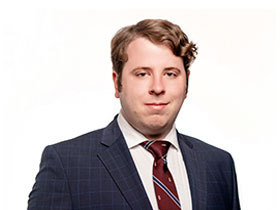 Renaud Brossard
Generation Screwed
Office Location:
Fax:
Cell:
Renaud is a recent International Business graduate from l'École des sciences de la gestion at Université du Québec à Montréal (UQAM). 
During his summers as a student, he has taken part in numerous internship programs with political organizations, such as the Canadian Taxpayers Federation (CTF) in Ottawa and the Manning Centre in Calgary. 
Having joined the Generation Screwed team early on, he has helped launch what later became known as Génération sacrifiée, the movement's French counterpart. Starting out as a campus coordinator, he quickly climbed the ranks thanks to the new initiatives he has helped bring to life within the movement. As of April 2017, he is now working full-time with the Canadian Taxpayers Federation as its Director of Special Projects and Executive Director for Generation Screwed.
When he's not working, Renaud enjoys skiing and cycling as much as he possibly can.