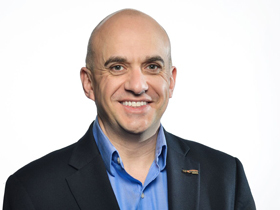 Troy Lanigan
President and CEO
Office Location: c/o 265-438 Victoria Ave East
Regina, SK S4N 0N7
Fax:
Cell:
Troy Lanigan was appointed president and CEO of the Canadian Taxpayers Federation January 1, 2009, after serving the organization in various capacities since 1992 including British Columbia spokesperson from 1993-1999.
Prior to the CTF, Troy worked for an educational foundation in the United States and experimented with – but never inhaled – partisan politics on both sides of the border.
To earn his degree in economics from the University of Victoria Troy spent summers working at the Kokanee beer plant in his home town of Creston, BC. When he wasn't on the bottle line he could be heard in the lunchroom arguing politics with his father who headed the union.
As organization president he has stepped back from media commentary but still writes and speaks at conferences at home and abroad. Troy is author of the 2015 released Fighting for Taxpayers: Battles Fought and Battles Ahead a book that chronicles campaigns led by the CTF over its 25 year history and highlights the public policy issues that will matter most to taxpayers going forward.
Since 2009 Troy has served on the board of the Stockholm Sweden-based World Taxpayers Associations. in March 2016 Troy was elected Chairman of WTA for a three-year term by WTA members at the World Taxpayers Conference hosted in Berlin, Germany.  
Troy enjoys travel, attempting to golf, playing guitar and participating in various athletic endeavours. Troy has completed six marathons and is a two-time finisher of Ironman Canada but more recently has taken up Crossfit as his current addiction. He and his wife Erika make their home in Victoria, they have four children.