BC: Questions the Media Should Ask TransLink's Mayors Council
December 09, 2014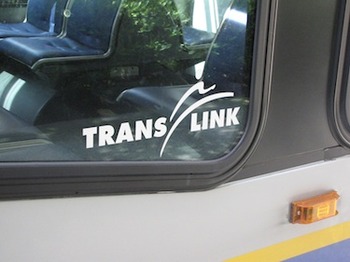 On Thursday, TransLink mayors will gather and laud transit, motherhood and apple pie (while studiously avoiding the word "TransLink") and announce that they want regional taxpayers to shell out another 0.5% in Provincial Sales Tax to pay for $7.5 billion in TransLink (er, "transportation" – again, they won't say "TransLink") infrastructure.
But there are some vital questions the media, on behalf of taxpayers, should ask these TransLink mayors:
1. The $7.5 billion plan relies on at least $1.56 billion in federal money - none of which has been agreed upon by Ottawa. What happens if/when they say no to various projects? And are the mayors really suggesting that these federal infrastructure dollars for the region flow to TransLink – at the expense of Metro Vancouver and individual municipal sewer, water and other projects?
2. The plan uses cost estimates that even TransLink VP Bob Paddon say are out of date – and taxpayers won't be told the real numbers until after we vote. What happens when (inevitably) TransLink's cost estimates go up? More taxes? Cuts to the plan? Is this the beginning of the ol' Bait and Switch (which TransLink is a master at – ask Derek Corrigan and Malcolm Brodie)?
3. Precisely who is paying for the services of high-priced consultants Kirk & Company, and for "Mayors Council executive director" Mike Buda? What is the cost to taxpayers? What kind of contract is it? Was it tendered?
4. Precisely how much of our money is TransLink planning to spend to convince taxpayers to support this tax? We've heard the number $4 million has been floated behind closed doors by some TransLink mayors… is that true? Will a "NO" campaign be eligible for a share of that money? Shouldn't TransLink remain neutral, and leave the politics to the YES and NO campaigns? Why should taxpayers stand for TransLink spending $4 million of our money to try and buy our votes?
5. If TransLink is so broke, how can they afford Kirk & Co., Mike Buda, and a massive war chest for this campaign?
6. Is it wise for a government agency to double its debt load? To move from paying $1 of every $12 in revenue in debt servicing to $1 of every $6?
It'll be an interesting first quarter of 2015, as the TransLink goliath looks to crush taxpayer opposition to its record…