BC: The Vyas Report Is In: And There's Not Much There for $16,000
May 05, 2014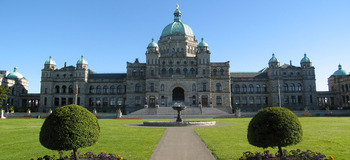 Late last month, we posted 115 pages of Ministry of Education documents, obtained under the Freedom of Information Act, which laid out the curious case of a 19 year old DJ being paid $16,000 by the B.C. Government to study teacher education practices in Finland.
This blog post, which was widely circulated within the B.C. education community, laid out a series of questions and concerns we had about the process.
Today, we received the actual report, again through FOI, and it is underwhelming to say the least. (Click here to see it for yourself.)
Some thoughts: 
Including the title page, it's 14.25 pages long. That's $1,122.81 per page.
Vyas changes her story of how she met B.C. Superintendent of Achievement Rick Davis (she told the Vancouver Sun it was while she DJ'd a wedding reception and they "hit it off"), saying a teacher introduced them.
She was going to go to Finland anyway, with her own money, but we taxpayers generously topped that up.
I'll leave it to education experts to determine if anything new is in this material.
Only a half-dozen or so references were cited – although no reference page is included.
Pasi Sahlberg, the Helsinki author Rick Davis claimed was Anjali's "mentor," is cited only once in the document.
Our bottom line hasn't changed: this whole thing seems very weird – and demands a closer look by Education Minister Peter Fassbender.