BC: Throne Speech 2017
February 15, 2017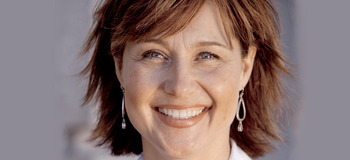 Well, another BC Throne Speech is in the books, and this one is being parsed very carefully to see what the BC Liberals will take to the electorate May 9. The full transcript is HERE, but we wanted to offer some thoughts on a few points:
"But risk is all around us: A weak global economy, the rising tide of protectionism in the United States and in Europe." Trump!
"Standing up for British Columbians requires standing upon principles clearly and consistently: Live within our means; grow the economy, not the size of government; believe in our citizens, not dogmas, doctrines or ideologies; create jobs so that British Columbians can build a future; and protect this magnificent place we call home for future generations." Generally, the Liberals live by this, with a couple of key exceptions: BC's debt is at an all-time high of $66 billion and their response to many polling problems in the past year has been to increase the public's reliance on government (see the first time home buyers program as a perfect example).
"Making record investments while not raising taxes, your government is on track to be free of any operating debt by 2021. For the first time in 40 years, children born that year will no longer be asked to pay for the burdens that our generation has placed upon them. It could be argued that many other governments are adding to the burden of future generations." First, great subtle shot at Justin Trudeau. Second, the operating debt might be vanishing, but we're still piling on capital debt.
"After years of sacrifice by all of us in British Columbia through challenging times, working together with a plan, your government is now in a position to pay you back, to relieve some financial burdens, and to invest in your household and in your families." Finally, some tax relief appears to be coming.
"British Columbians have worked hard. Your government's plan to control spending, balance budgets, and pay down the debt has resulted in growing surpluses. That money belongs to you. And in the coming budget, your government will provide financial relief to taxpayers, while continuing to make investments in the services people rely on." We're all ears, Premier.