Bob Rae to collect $56,000 MP pension
June 19, 2013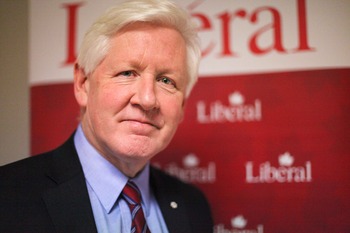 Former Liberal Leader and Premier of Ontario Bob Rae will be stepping down as the MP for Toronto-Centre and walking away from Parliament Hill. While he never fulfilled his lifelong dream of becoming prime minister, there is some good news for Mr. Rae: he will be able to immediately collect a handsome MP pension.
He will be eligible for a $55,819 annual pension. Because it is guaranteed to rise with inflation, he can expect to collect a hefty $1,797,048 lifetime if he lives until age 90 (the average lifespan of members of the MP pension plan).
It takes six years to become eligible for an MP pension and Mr. Rae only took office in 2008. But he had an earlier three year stint as an NDP MP between 1979 and 1982, giving him over the necessary six years to qualify.