Calgary's golf courses drowning in red ink
May 13, 2018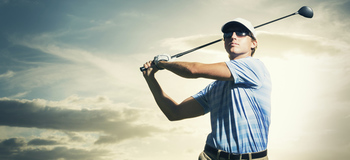 Earlier this year the Canadian Taxpayers Federation filed a Freedom of Information request with the City of Calgary to obtain revenue and expenditure figures for the city's six golf courses.
The city's response shows the courses are drowning in red ink.
Between 2015-2017, the city's six golf courses lost a combined $2 million.
The only course to turn a profit each year was Shaganappi Point; earning a positive return between $261,336 – $470,821 over the three-year period. The only other course to produce a profit was Confederation, which earned $6,475 in 2015, but lost over $200,000 combined in the following two years.
Perhaps most interesting is the McCall Lake course, which was scheduled to be sold in 2013, but was rescued from the scrap heap after some public opposition and council "found" between "$6 million and $7 million" in an account to help fix up the course and hopefully stop the bleeding.
So how has McCall Lake performed since then? It lost $457,350 in 2015 … then lost $666,162 in 2016 ... and went on to lose $589,336 in 2017.
Here we are in 2018 and the course is now closed for the year as renovations have finally begun.
Just imagine if a private business operated that way – losing money for four years before getting around to major improvements as part of an attempt to finally break even.
More importantly, the question remains – why is the city in the golf course business? Why are taxpayers having to subsidize courses and take on the risk associated with millions of dollars in upgrades to McCall Lake? What if the upgrades fail and the course still loses money?
How does it make sense to ask a struggling household or business to pay more in property taxes each year while the city subsidizes people to golf? (No disrespect to those who enjoy golf, but we don't believe this is a core city responsibility)
It's also important to note that the aforementioned revenue/loss figures represent what's happening with the land as a city-run golf course.
What would happen if these courses were converted into residential spaces with green space or perhaps mixed-use commercial and residential developments?
Instead of Shaganappi turning a profit of $470,821 last year, perhaps it could have provided the city with millions in tax revenue as a mixed-use development – complete with office and condo towers overlooking the river, both taking advantage of the location's proximity to the C-Train?
Who knows?
What does seem clear is that it's time for the city to get out of the golf business all together.
To read the City of Calgary's Freedom of Information response – click here