Guest Post: How Does Sidney BC Do It?
February 28, 2017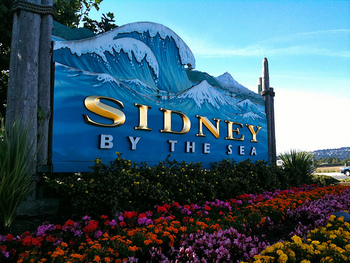 The following post was written by the Grumpy Taxpayer$ of Greater Victoria. See their website HERE.
Idyllic Sidney-by-the-Sea is renowned for its hospitality, bookstores and summer night market, along with its eco-tourism attractions, manufacturing  punch, retirement attractions and location as the gateway to the Gulf Islands. 
It's also developing a reputation as a municipality that is able to consistently deliver quality municipal services with modest annual tax increases below inflation. The average residence will see there taxes increase $9 or 75 cents monthly this year, perhaps the lowest tax increase in the province.
Town council has adopted its financial plan that will result in a tax increase of 0.66 per cent for 2017 with no changes to water, sewer and garbage rates but including an increase for reserves. (Of course this tax increase refers to the municipal-controlled portion of the tax bill only and not the other various taxes collected for other governments and entities. Sidney also collects taxes for example on behalf of the capital regional district and regional hospital).
The increase will also result in a modest impact on the business tax rate of 16.79481 (2016), which is considered moderate among its peers in the region.
"We continually stress, general measures of inflation are not top of mind as we consider our budgets; finding the right balance between service levels and cost are always the primary consideration," said Mayor Steve Price. "General inflation is an arbitrary, artificial ceiling that fails to consider required and requested increases to service levels, including those approved through referendum.  Inflation measures the cost of the same basket of goods from year to year. The demands placed on municipalities often require that we 'add to the basket'; that can't easily be accommodated within existing budgets, or under the inflation rate."
Staff in Sidney always look for internal efficiencies first, before bringing forward any proposal for a tax increase which has helped allow them to make it the eighth year in a row that there has not been a general inflationary increase to all areas of the budget. 

Taxes for the average residence assessed at $514,360 are about $1,387 per year, or about $116 monthly. New construction and a growth in the tax base has increased revenue by $150,000 to help reduce the amount needed by existing taxpayers to $162,000.