Introducing the High Flying CRTC Commissioner
March 15, 2018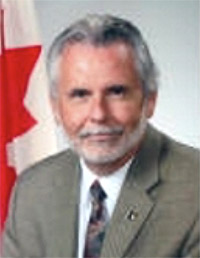 Mr. Simpson is the British Columbia & Yukon Commissioner for the Canadian Radio-television & Telecommunications Commission (CRTC). As part of his job he's required to fly regularly between Vancouver, where he lives, to the national capital area, to attend CRTC meetings in Gatineau, Quebec, just across the river from Ottawa.
We recently received a tip that Mr. Simpson is a fan of business class travel, so we decided to look into his flight expenses (You can find the Access to Information documents here).
In 2016 and 2017, he flew between Vancouver and Ottawa 14 times, at a cost of $45,325 to taxpayers. His most expensive flight was $4,655; the average cost of a flight was $3,238.
By comparison, his colleague Dr. Linda Vennard, the CRTC's Alberta Commissioner, is much thriftier: she flew from Calgary Edmonton to Ottawa 17 times, at a cost of just $18,988 to taxpayers. Her most expensive flight was 2,370; the average cost of a flight was $1,117.
If Mr. Simpson refuses to fly coach, perhaps it's time to start using video conferencing for him and letting him stay in the confines of his BC home.