Nova Scotians pinched at the pumps by rising gas taxes
May 17, 2019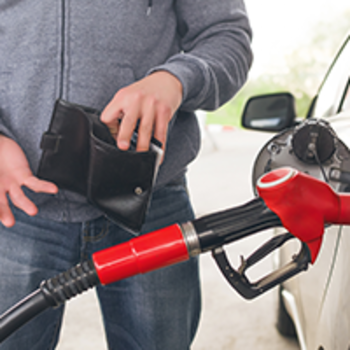 The Canadian Taxpayers Federation's 21st annual Gas Tax Honesty report showed that a large portion of what Nova Scotia drivers pay at the gas pumps is actually tax. 
43.2 cents of every litre of gas in Nova Scotia is purely tax going to the provincial and federal governments -- and much of that tax isn't transparent. It's hidden in the pump price.
That means 34% of the pump price is tax. This year, the carbon tax drove that cost up even higher. 
Driving is a necessity of life in Nova Scotia. Whether it's getting to work, picking up kids from daycare or visiting an elderly parent in a nursing home, getting in a car is most often required to get there. Nova Scotians shouldn't be punished for that. 
A hefty chunk of what Nova Scotians pay at the pumps is actually taxes on top of other taxes. Sales taxes are charged on top of per-litre taxes and carbon taxes which are hidden.
While NS drivers pay this tax-on-tax every time they fill up, governments are driving away with a ton of cash. This year the Nova Scotia government collected $41.5 million in tax-on-tax on gas and diesel alone. If you include what Ottawa collected, Nova Scotians paid $62.2 million to governments in tax-on-tax this year.
The gas tax-on-tax in Nova Scotia this year is 4 cents per litre. That cost will be driven even higher with rising carbon taxes. 
Nova Scotia's gas taxes are too high, and drivers can't afford them. Nova Scotia already has some of the highest taxes in the country. Compare these taxes with nearby Maine, where the per-litre gas tax (24.1 cents) is close to half of what Nova Scotians pay. 
It's time for the provincial government to recognize this and lower gas taxes now -- and for Ottawa to scrap the carbon tax and lift the requirement off of Nova Scotia taxpayers. 
Find out more in the 2019 Gas Tax Honesty Day report: https://www.taxpayer.com/media/2019-GTHD-EN.pdf