Ontario's Auditor General responds to CTF supporters
April 05, 2018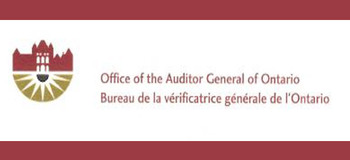 On March 27, we sent out a call to action to our CTF supporters across Ontario. The Ontario Auditor General had said that for the first time in Canadian history, she may be forced to issue an adverse audit opinion on Ontario's books.
An adverse opinion is a professional opinion made by an auditor that financial statements are misrepresented, misstated, and do not accurately reflect financial performance and health. And Ontario Auditor General, Bonnie Lysyk, was preparing to issue one because of the Wynne government's incorrect and deceptive accounting methods.
We thought this was so extrodinary for many ways. First, it was extrodinary that a government was engaging in such misleading accounting that it could result in an adverse audit opinion. But it was just as extrodinary that a public servant like Bonnie Lysyk was willing to speak truth to power, and challenge the government. A government which has repeatedly attacked her for simply doing her job.
Our March 27 call to action asked CTF supporters to thank the Auditor General for her courage standing up to the government, and standing up for Ontario taxpayers. And boy did you come through!
On March 28, the Auditor General called our office to say that in just one day she had received thousands of emails thanking her for her work. In fact, she'd received so many emails it was flooding her inbox, and crashing her email account! While we certainly didn't want to interfere with the Auditor General's very important work, we are so happy that our amazing CTF supporters came through and showed the Auditor General how much we appreciate her fortitude. Next time, let's send her our thanks at comments@auditor.on.ca so we don't flood her inbox again!
She also sent us a letter, which is attached here as an image, and which you can read here: