Tax Talk #45: Alison Redford's Legacy w/ Derek Fildebrandt
March 31, 2014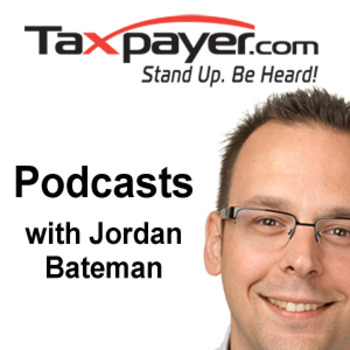 The Canadian Taxpayers Federation's popular Tax Talk podcast is now a video broadcast on our YouTube channel! 
It's always shocking when a provincial premier resigns suddenly, but especially when it happens in Alberta -- a province known for its political stability. In the 109 years since the wild rose province joined confederation, they have had only 14 premiers. But Alison Redford, just two and a half years after becoming premier stepped down on March 19 due, in no small part, to some outrageous waste of taxpayer dollars. The CTF's Alberta director, Derek Fildebrandt, joined Tax Talk host Jordan Bateman to talk about Redford's legacy. (Note: this was taped BEFORE the condo controversy, in case you wonder why we don't address that particular elephant in the room.)
Plus our usual features -- our Comment of the Cast and Waste of the Week.
Available now on our YouTube channel or in the player below:
Or check out our audio version via iTunes or via our Libsyn channel here. For a full list of all 45 audio Tax Talk podcasts, click here.