What's the cost to repair McMahon Stadium?
December 07, 2017
With all the talk about building a new stadium and arena in Calgary, I filed a Freedom of Information request with the City of Calgary for copies of reports that examined repairing or renovating McMahon Stadium and the Saddledome back in June (click here to see the post on the Saddledome).
In early November, the City of Calgary provided me with a report that looked at the cost of fixing up McMahon Stadium ... kind of.
The report identifies the "likely maintenance and repair works required to keep the stadium operational for the next 25-30 years" and includes lots of details about different aspects of the facility that require a bit of tender loving care.
However, after taking a quick look through the report I noticed the most important part was missing – what's the cost of fixing the place up?
It seems all those figures were included in an appendix that wasn't released by the City.
A couple thoughts come to mind about this issue:
1) The report was commissioned by the McMahon Stadium Society, an entity made up of appointments from the City of Calgary and University of Calgary – two publicly funded bodies. Why isn't this report public? Taxpayers paid for it, taxpayers should get to see it.
2) Has council seen this report? We know they hadn't yet seen the Saddledome report we posted ... and not-so-flattering analysis about an Olympic bid was initially kept from council too ... has council been given this report?
I'm going to keep looking into this matter, but in the mean time, here's the report – click here
.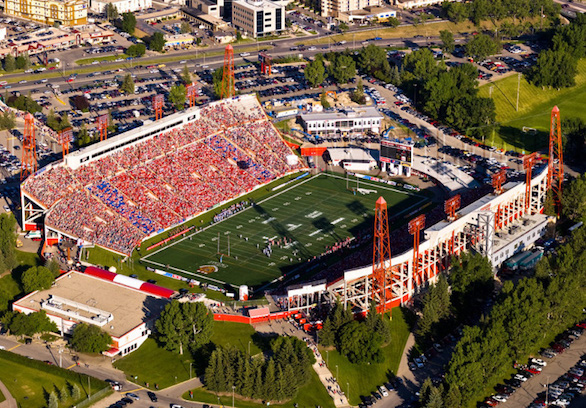 Photo credit: By Honeybadger62, https://commons.wikimedia.org/w/index.php?curid=55631574