Sélectionnez une province.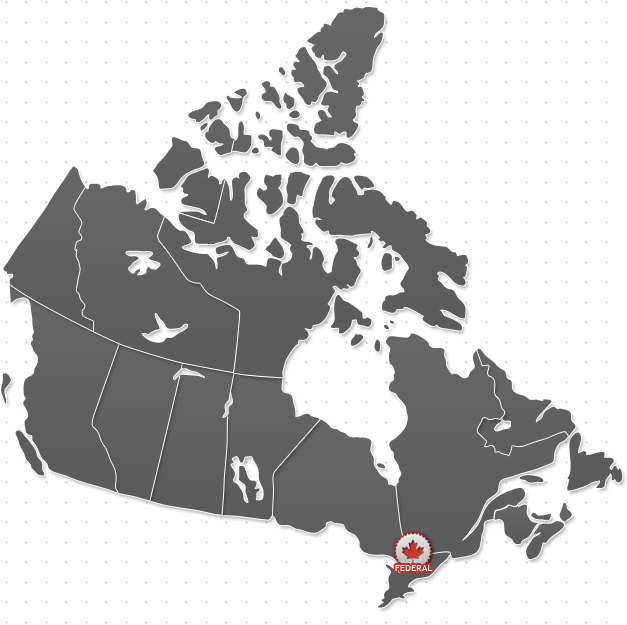 You have the power to change who influences politics in our country: big unions, big corporations and government-funded special interest groups can be challenged by the contributions of thousands of individual taxpayers who care to make a difference.
"Absolute thievery Parliment has to enforce the rules. Have the RCMP move in stop this stupidity of our laws "
Chuck Walker
| Donated $ 55.00
"I greatly admire you, Charlene! There aren't many people who have the courage to do what you have done."
Johanna Weweler
| Donated $ 100.00
"Foreign funded environmental extremism needs to be opposed."
Glen Gerow
| Donated $ 55.00
"Face it for the population size, we have way too many councilors. Ford is doing the right thing, I back him all the way. "
John Xynos
| Donated $ 105.00
"Good luck for the Tax payers of Ontario. Keep up the good work"
James W Jenereaux
| Donated $ 105.00
"We elected Doug Ford with a huge majority for these very reasons-cut the size of government and reduce taxes. I hope the court at least considers that fact. Go CTF! "
John Hotchkiss
| Donated $ 55.00
"I would like city counsel in Toronto to be cut in half so we can see more investment in Toronto as well"
Mohammed Vepari
| Donated $ 50.00
"25 councilors are more than enough"
Dorothea Burstyn
| Donated $ 55.00
"At 25 councilors, Toronto will have one per 109K citizens, What is it for Ottawa, London, K-W and Windsor? Should they follow the rule of one councilor per riding? "
Jim McIntosh
| Donated $
"As a resident of Ottawa, I wish Mr. Ford would do the same for our city."
Frederick Abeysundera
| Donated $ 55.00
"# Toronto councillors law suit. One thing i agree on that Ford has done"
David Brierley
| Donated $ 55.00
"City Council is broken! There are too many councilors who believe that voicing there own self-serving opinion is more important than serving their hard-working tax-paying constituents."
Guy Steer Jr.
| Donated $ 13.00
"Council must be modern and efficient, not a chaotic mishmash of over 40 councillors"
Dominik Wrona
| Donated $
"Politicians must respect the taxpayers."
John Soutsos
| Donated $ 55.00
"When are the rich gonna stop getting rich off us poor people while they continue to hike everything up and collect more money and more people are forced to become homeless or end up dead"
Shannon-marie Barker
| Donated $ 20.00
"Long overdue! Where was the hue and cry about their MP & MPP representatives?!"
DAVID BIRTWISTLE
| Donated $ 50.00
"Hopefully the reduction of Toronto City Council to 25 will stand up in court so that we will see some more efficiency and prodctivity from council."
Juri Otsason
| Donated $ 55.00
"Keep up the good FIGHT!"
Roy chinn
| Donated $ 20.00
"Thank you for saving Toronto Taxpayers money. I agree with Premier Doug Ford to reduce Toronto Councillors to 25."
Julie Ahlan
| Donated $ 105.00
"Keep up the good work and reducing our municipal taxes and costs "
Tim Skinner
| Donated $ 15.00
"Keep up the good work"
Josias Dunn
| Donated $
"Our present Provincial and Fedeal Governmnets are destroying our future. We must seriously reduce government debt and the size of government "
David Toronchuk
| Donated $ 250.00
"This is obscene! Thanks CTF!"
Ian Holmes
| Donated $ 25.00
"City of Los Angeles population 4 M council members 15 City of Toronto population 3 M council members 47 The real problem is our judicial system...appointed (by their cronies) vs elected "
DAVID ROBSON
| Donated $ 105.00
"Thank you for always keeping up the good fight!"
Stella Hiemstra
| Donated $ 20.00
"Stop the bleeding before Ontario is Bankrupt!"
Don Edmonds
| Donated $ 20.00
"Appointment of Judges needs a review."
john tomlinson
| Donated $ 55.00
"The court ruling is outrageous and and the Charter of Frights (intentional misspelling) is a threat to democracy. It was never discussed in an election campaign or approved in a referendum."
Michael Wood
| Donated $ 20.00
"Bias and prejudicial decisions by one judge must not stop democracy and the right of an elected majority government's rightful authority."
Keith
| Donated $ 20.00
"I agree with Rob Ford"
Earle Rheaume
| Donated $
"Thanks once again for ALL of your efforts - I speak of your efforts to everyone I encounter when the discussion is about government decisions and waste."
Eric Amlin
| Donated $ 20.00
"I support Ford!"
Aubrey Millard
| Donated $ 105.00
"Ford is doing the right thing. However, he should set up a commission to examine all cities, towns, etc, with a view to determining what is the right size of council for all municipalities."
Simon McInnes
| Donated $
"I am sick and tired of unelected lawyers telling me what I can say, telling me what I can't say, telling what I can or cannot do, telling what I should think or cannot think, etc etc."
Ron Bates
| Donated $
"No comment left"
John Clinkarf
| Donated $ 20.00
"God bless you for working for our depleted middle class."
John Marcinov
| Donated $ 55.00
"Ludicrous ruling by the court. The number of councillors should quite logically mirror that of the MPs and Mops."
Don Pearce
| Donated $ 55.00
"Un-elected judges seem to be out of control over ruling our elected politicians without regard to the long term effects on the country and economy. The pipe-line ruling is another case."
Frederick Abeysundera
| Donated $ 55.00
"Enough with the special interest political groups, who "know how you should live". "
Jeffrey Dixon
| Donated $ 20.00
"To support legal fees to fight reduction in size of city hall. Elected politicians have the right to make these decisions and not appointed judges. $25M is a lot of savings "
Jacques Farley
| Donated $ 50.00
"Be the nightmare the liberal deserve!"
Robert Stuart
| Donated $ 105.00
"Well done on this tax grab "
bob may
| Donated $ 105.00
"Great work fellas, you keep us well informed of the pressures of Government; thanks much keep up the good work"
Bill Klassen
| Donated $ 105.00
"Thanks you for the efforts in trying to get our politicians to see that tax payers are not an endless money pit!"
JAMES MOIR
| Donated $
"Thanks for the help"
wayne bainbridge
| Donated $ 25.00
"Keep up the good work. Hopefully some changes can be made to the usurious rates that ICBC charges us for our car insurances. "
joy HARPER
| Donated $ 105.00
"Spend taxpayer's $ on flood mitigation and inflation indexed property taxes NOT on muti billon dollar parties. Why are other cities opting out?! Because it is $ losing proposition."
Tom Brodzinski
| Donated $
"No comment left"
Helmut Callin
| Donated $ 105.00
"In support of continuing to pressure the government to reduce spending. keep up the good work, its making a difference."
Randy Vezina
| Donated $ 55.00
"We cannot afford this!"
Joe Adamus
| Donated $
"Don't do it.....Olympics should stand on their own for all financial needs."
Kent Webster
| Donated $ 105.00
"Keep up the good fight! And, no, Canadians don't want to pay for any olympics. Let those who want it pay out of their own pockets. ie. Trudeau and Morneau"
Linda Golby
| Donated $ 19.00
"The Olympic Games have become far too expensive for one month of entertainment of the masses. It's time to become more demanding of our polititians and use our tax dollars to pay down the nat"
Vincent
| Donated $ 20.00
"If our objective is to make Calgary's economic decline permanent, then the Olympics are just what we need to drive any remaining taxpayers out!"
Hillar Sulev Lilles
| Donated $ 25.00
"Thank you for all the work that you do. I appreciate all the email addresses to stop Nenshi and his alter ego on this 2026 Olympic Bid that we have no money for. "
Sandra Fraser-Dokken
| Donated $ 105.00
"Keep up the good work "
Navneeth Maharaj
| Donated $
Prev
Next