Give taxpayers the gift of digging the province out of debt
December 14, 2018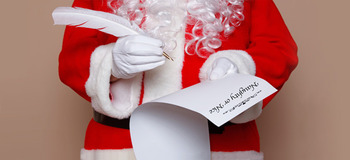 This column was published in the Telegraph-Journal on December 13, 2018.
This Christmas season, New Brunswickers know that they must keep a handle on their family budget. The greatest gift the provincial government can give to taxpayers is some action to show that it recognizes that very same thing.
The government's recent second quarter fiscal update illustrated the urgency of the province's fiscal situation. New Brunswick's credit rating is on a tight rope. A downgrade could increase the cost of debt interest payments, sending more tax dollars to the banks instead of hospitals, schools or tax relief. The province is already paying $675 million every year on debt interest payments.
At $14.3 billion, New Brunswick's debt is increasing by the second. To his credit, Finance Minister Ernie Steeves recognizes the risk of a credit downgrade and said his government will focus on reducing the province's net debt. 
"The spending decisions we make now will impact our children and our grandchildren," Steeves said. "They deserve a legacy of financial security." Future New Brunswickers will surely thank the finance minister if his government acts swiftly to reduce the debt.
The province's deficit is down slightly to $131.4 million, but the net debt is still increasing by hundreds of millions and expenses are over-budget by nearly $100 million.
Scaling back once you've been spending at a certain level isn't easy. Anyone who has lost their job knows this. But we elect our representatives to make tough decisions, and for at least a decade, Liberal and Progressive Conservative politicians get lumps of coal in their stockings for ignoring the necessity of cutting back.
There are lots of savings to be found. New Brunswick's spending as a share of GDP is the second highest in Canada after Prince Edward Island.
Steeves has indicated that the government will curb infrastructure spending and commendably, he said all departments have been asked to find savings. But the finance minister needs to make these savings targets aggressive. He's talking the talk. The true test is whether he can walk the walk.
Directing all departments to find 20 per cent spending reductions would shave about $1.9 billion from the province's expenditures. While that may seem dramatic, that's only one seventh of the province's debt.
The goal with spending cuts is always to minimize the impact on service delivery. Enter corporate welfare, which is so entrenched that a taxpayer-funded agency is dedicated to dishing it out. It's time for Opportunities New Brunswick to meet the chopping block.
New Brunswick has a blunderous history with corporate welfare, from the $63.4 million in wasted loan guarantees to Atcon before its collapse to the $23 million to Bricklin for car production before it shuttered operations.
It's not just New Brunswick. In Ontario, billions in corporate welfare did nothing to keep the lights on at Oshawa's General Motors plant.
But with an urgent need to cut spending, New Brunswick can prove smarter than Ottawa and actually learn its lesson on corporate subsidies by scrapping them altogether.
Past governments have viewed tax dollars like Santa's toy bag: magically bottomless. This government can change course and give taxpayers the gift of a brighter future for New Brunswick. That begins with busting out the snow shovels (and the scissors) and digging the province out of debt.
Paige MacPherson is Atlantic Director of the Canadian Taxpayers Federation.