TaxFighter Award Reception: Honouring Terence Corcoran
April 05, 2017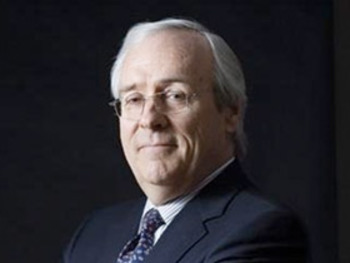 Wednesday, April 5, 2017, 5:30 PM – 8:00 PM EDT  | The National Club, 303 Bay St., Toronto, ON  M5H 2R1

Click here

purchase your event ticket for $40 | Caucus members receive a complimentary admission for them and a guest

The TaxFighter Award is given out each year by the Canadian Taxpayers Federation (CTF) to recognize a Canadian who has made an outstanding contribution to the cause of taxpayer emancipation. This award has been given to former lawmakers, media personalities, academics and average citizens who have stood out and stood up in fighting for limited and accountable government.
About the Recipient
Terence Corcoran has been at the vanguard of the fight for lower taxes, free markets, limited and accountable government for four decades. Currently a columnist for the Financial Post, he is the former editor of the Financial Post and FP Comment. Previously, Terence was a columnist at the Globe and Mail and business editor of the Montreal Gazette. He has been one of the most tireless, consistent and influential voices in Canadian journalism and was an early promoter of taxpayer advocacy in Canada.
About the Event
Please join us for an after work reception on April 5th in Toronto as the CTF bestows its 2017 TaxFighter Award to Mr. Corcoran in recognition of his years of thankless, and often lonely, advocacy of common sense, sound public policy and freedom in Canada.
About the Tickets
General tickets are available to CTF supporters and the general public for $40 each. If you are a member of the CTF's Taxpayers Caucus, a code is available for complimentary admission for you and a guest. If you do not have the code, please e-mail mharvie@taxpayer.com.