Alberta Cultural Grants Funding Anti-oil Pembina Institute
March 25, 2014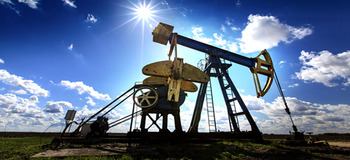 CTF research shows $88,000 in funding from department of Culture over last five years
CALGARY, AB: Today the Canadian Taxpayers Federation (CTF) released data showing that the anti-oil and anti-pipeline Pembina Institute received over $88,000 in direct funding from Alberta taxpayers over the last five fiscal years through the department of Culture.
Documents obtained through Freedom of Information requests as well as publicly available information show that the Pembina Institute's political wing received $13,170.76 over just the last two years, while Pembina's charitable foundation received $25,211.02 in grants from the department of Culture. Combined, taxpayers contributed $38,381.76 over the last two fiscal years, and $88,381.68 over the last five fiscal years to the Pembina organization, just through the department of Culture.
Pembina Branch

 Funding

Fiscal Year

Institute

2012-2013

Foundation

2012-2013

Institute

2011-2012

Foundation

2011-2012

Foundation

2010-2011

Foundation

2009-2010

Foundation

2008-2009

Total

 $88,381.68

Last September, the CTF released documents showing that the City of Calgary had paid the Pembina Institute $340,656 for "consulting," done mostly by political staffers. The provincial funding was provided under the Community Spirit Donation Grant Program, which was designed to help "non-profit/voluntary organizations increase their private fundraising activity."
"We're very disappointed that a government that publicly proclaims its commitment to opening up new markets for Alberta's natural resources would hand tens-of-thousands of taxpayer dollars, every year, to a activist, anti-oil, anti-pipeline political organization," said CTF Alberta Director Derek Fildebrandt. "This directly undermines the economy of the province, and unethically forces taxpayers to support a political organization with which they may not agree."  
The Pembina Institute and Foundation has a long record of opposing both the Northern Gateway and Keystone XL pipelines. Meanwhile Premier Redford has made countless trips to Washington, DC to advocate on behalf of the Keystone XL pipeline. Further, she has held various meetings with B.C. Premier Christy Clark to push for the Northern Gateway pipeline.
"The government is making a full-court press on expanding access of Alberta oil to new and existing markets. But the government is shooting itself in the foot by funding their own opponents to these pipelines," said Fildebrandt.
"The government should immediately ban taxpayer-funding to all political organizations, regardless of their orientation. CTF would never accept a penny of taxpayers' money, but it would be wrong to offer it, even if we were willing."