Canadian Taxpayers Federation Calls on Ontario Government to Scrap Green Energy Act and End Corporate Welfare in Wake of AG Report
December 02, 2015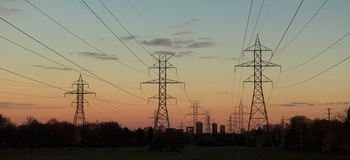 TORONTO, ON: The Canadian Taxpayers Federation (CTF) is calling on the Wynne government to scrap the Green Energy Act and end all corporate welfare payments in light of today's Auditor General report.
Among other findings, the Auditor General found that Ontario electricity consumers will pay a total of $9.2 billion more for solar and wind projects as a result of the Ontario government's Green Energy Act, which provides 20-year guaranteed prices for wind and solar. The Ontario government is paying double the U.S. market price for wind, and 3.5 times the market price for solar power.
"Families across Ontario struggle to pay their hydro bills because of this government's irrational energy policies," said CTF Ontario Director, Christine Van Geyn. "The government has us generating more energy than we need – at sky high prices – and then exporting it at a multi-billion dollar loss. How does any of this make sense?"
The Auditor General also found that between 2006 and 2014, the electricity portion of hydro bills for homes and small businesses ballooned by 80 per cent, and consumers have paid $37 billion in Global Adjustment fees. From 2015 to 2032, consumers will pay another $133 billion for the Global Adjustment.
"Ontario families can't afford to waste another $133 billion over the next 17 years," continued Van Geyn.
The Auditor General also examined Ontario's practice of providing corporate welfare for a small, and privileged group of companies. Of the $1.45 billion in grants the provinces has given out since 2004, 80 per cent have gone to companies that were invited to apply for grants that were never publically posted. Once the grants expired, there was no follow up tracking to see if they had created any long-lasting jobs. The Auditor General also found that this corporate welfare money would be announced, and re-announced under other names.
"We are calling on the government to end the practice of doling out corporate welfare to companies they pick and choose," said CTF Ontario Director, Christine Van Geyn. "If Kathleen Wynne is serious about creating economic growth in Ontario, she needs to ensure hydro is affordable, tax rates are competitive, and that businesses can afford to operate in our province. Picking and choosing winners in the marketplace is not the way to create real, long lasting jobs."