Canadian Taxpayers Federation joining legal fights to stop the carbon tax and build the pipeline
May 07, 2018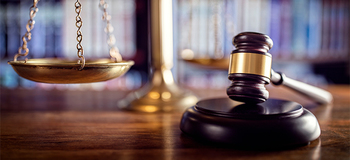 REGINA, SK: The Canadian Taxpayers Federation (CTF) will seek standing as an intervener in the Saskatchewan government's court fight against the carbon tax. The CTF will also seek intervener status to oppose the British Columbia government's effort to block pipelines in the courts.
"In historic legal battles between governments, somebody needs to stand up for taxpayers and that's why the Canadian Taxpayers Federation is jumping into the fray," said Todd MacKay, the CTF's Prairie Director. "It's wrong for B.C. to block a pipeline plan that costs Saskatchewan royalties and jobs. It's wrong for Ottawa to single out Saskatchewan for a punishing carbon tax that will make it harder for the province to compete in global markets."
In Saskatchewan, the provincial government is asking the courts to decide whether the federal government can impose a carbon tax. In B.C., the provincial government is asking the courts if they have the power to regulate oil shipments, which could effectively lead to blocking interprovincial pipelines.
Clarifying the appropriate spheres of federal and provincial jurisdiction will serve to enhance political accountability by allowing Canadians to hold the proper level of government accountable for their policy choices.
"In both of these cases, we need the federal and provincial governments stick to their own jobs instead of getting in each other's way so that taxpayers can hold the right government responsible for its actions," said MacKay.
The CTF will be filing the intervener applications over the coming weeks.