Canadian Taxpayers Federation prepared to intervene in NB court fight against Ottawa's carbon tax
May 13, 2019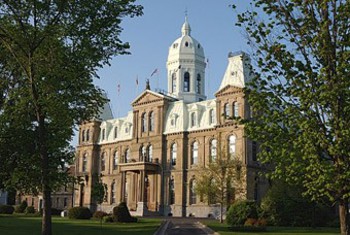 The Canadian Taxpayers Federation is prepared to support the New Brunswick government's fight against Ottawa's carbon tax by seeking official intervenor status the moment Premier Blaine Higgs proceeds with the province's court challenge.
"The New Brunswick government's opposition to the carbon tax is important for making life affordable for New Brunswick taxpayers and we're committed to making a compelling case on behalf of taxpayers in court," said CTF Atlantic Director Paige MacPherson. "New Brunswick has a unique and compelling case to show the unfairness of the carbon tax."
The Canadian Taxpayers Federation also officially intervened in the court cases opposing Ottawa's carbon tax launched by both Saskatchewan and Ontario.
"The CTF is the only non-partisan organization consistently taking a stand in court to oppose the carbon tax, but we know thousands of Canadians, including many here in New Brunswick, are standing with us," said MacPherson. "Ottawa's unfairly applied carbon tax is costing New Brunswickers dearly, but won't help the environment. We're ready and able to support the New Brunswick government as soon as it joins several other provinces in taking this fight to court."
The Canadian Taxpayers Federation launched a petition last year urging New Brunswick MLAs to fight Ottawa's carbon tax. The petition, Say No to a Carbon Tax in New Brunswick, can be found by clicking here.
—30—