Canadian Taxpayers Federation stands with Saskatchewan as it challenges Ottawa's carbon tax in court
April 26, 2018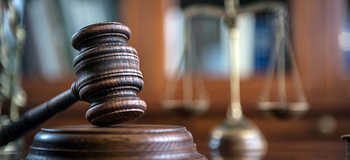 REGINA, SK: The Canadian Taxpayers Federation (CTF) is standing with the Saskatchewan government as it challenges the federal government's proposed carbon tax at the Court of Appeal. 
"Premier Scott Moe is standing up for Saskatchewanians by taking Ottawa to court to block a federally imposed carbon tax," said Todd MacKay, the CTF's Prairie Director. "Prime Minister Justin Trudeau won't provide evidence to show a carbon tax will help the environment, but it's an inescapable reality that a carbon tax will cost Saskatchewan families and businesses a lot of money.
"Premier Moe's court challenge is an important opportunity to strip away the rhetoric and show the real hardship a carbon tax would impose on Saskatchewan families and businesses."
While there's always a range of possible outcomes in legal struggles, University of Saskatchewan constitutional law expert Dwight Newman told the Financial Post that provinces opposing a carbon tax have "more of a case than a lot of people are giving them credit for."
Saskatchewan is currently the only province in outright opposition to a carbon tax. However, opposition parties in both Alberta and Ontario are promising to join the fight against a carbon tax and are leading the in the polls. Other provinces, such as Manitoba and New Brunswick, are refusing to fully implement carbon taxes as dictated by Ottawa.
"Prime Minister Trudeau has launched and abandoned numerous policies from electoral reform to tax changes for small businesses," said MacKay. "A carbon tax is Prime Minister Trudeau's most audacious policy scheme, but he's already delayed it for a year and the opposition to a carbon keeps growing stronger. Even a delay in the courts could derail the federal carbon tax scheme.
"Premier Moe's most important job is to stand up for Saskatchewanians and Saskatchewanians oppose a carbon tax, so it's time to take a stand in the courts."