CTF Calls for Federal Government to Reject Senate Sugar Tax
March 01, 2016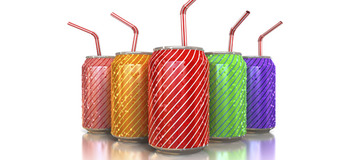 OTTAWA, ON: The Canadian Taxpayers Federation (CTF) today responded to the Senate Standing Committee on Social Affairs, Science and Technology report regarding obesity in Canada, urging the government to reject calls to adopt any so-called sugar tax.
"The only thing a sugar tax will make thinner are Canadians' wallets," said CTF Federal Director Aaron Wudrick "Good intentions do not always translate into good policy, and the record of these types of taxes in other jurisdiction leaves much to be desired."
Wudrick noted that the Senate report touched on the experience of Denmark, which embarked on a short-lived "fat tax" experiment in 2011, but abandoned it just 13 months later after it led to a huge spike in cross border shopping in Germany, severely harming Danish businesses.
"Fat and sugar taxes have a dubious record with respect to actually improving public health – but a very consistent one when it comes to filling government coffers and killing jobs," said Wudrick. "This government seems attuned to the fact that more taxes would be harmful to Canada's economic growth, and we would encourage them to resist calls for any new, regressive taxes."
In late 2013, the Canadian Taxpayers Federation released a report entitled "Tax on the Menu" containing various peer-reviewed academic sources rejecting fat and sugar taxes.