CTF Calls for Removal of Bias in Budget Survey
February 06, 2015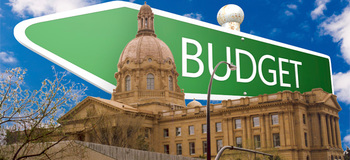 Survey mysteriously doesn't include scaling back government employee pay and benefits as an option
The Canadian Taxpayers Federation (CTF) asked the Minister of Finance today to reword the government's online budget survey and remove bias so that respondents can participate in a more neutral discussion.
"We keep hearing the government say everything is on the table, but their survey doesn't say anything about scaling back employee pay," said CTF Prairie Director Colin Craig. "Those participating in the survey are given the impression the government can either fire staff and eliminate services or raise taxes and keep staff in place. Obviously the government could keep staff, but bring their pay and benefit levels down to more reasonable levels."
The CTF noted that per person government spending in Alberta last year ($10,754) was 21 per cent higher than in British Columbia ($8,857).
"B.C. has similar levels of services, but they have managed to keep a lid on rising payroll costs," continued Craig. "Albertans shouldn't be led to believe there are only two unimaginative choices – cut services or raise taxes."
The CTF also noted that employee pay and benefits cost taxpayers over $18 billion annually.
Lastly, Craig noted the government should have presented the public with other innovative options instead of just suggesting taxes either go up or services are cut. For example: contracting out services, gainsharing and pursuing partnerships with other governments.