CTF Calls for Wage Rollback as Alberta Teachers are Highest Paid in Canada
March 03, 2016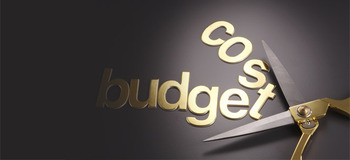 Calgary, AB: The Canadian Taxpayers Federation (CTF) is calling for the provincial government to roll back teachers' wages in upcoming negotiations.
"As the Alberta government inches closer to negotiations with the teachers union, they should be seeking a wage rollback," said CTF Alberta Director Paige MacPherson. "The province is staring down a potential $10.4 billion deficit. Teachers should not be exempt from necessary spending reductions."
On Wednesday, Alberta Education Minister David Eggen made an announcement on education funding. In the media scrum that followed, he wouldn't take a firm position when asked about teachers' compensation.
Reportedly, the Alberta teachers union isn't ruling out a raise for teachers.
"If the teachers union asked for a raise now, the degree to which they would be out of touch is almost incomprehensible," said MacPherson. "We have wonderful teachers. They're paid extremely well. This isn't an area where we need to increase spending."
According to the BC Teachers Federation, Alberta teachers at the maximum level are the highest paid of any province, bringing in $99,004 on average.
Canadian teachers are the third-best paid in the world, averaging $85,296 after 10 years' experience in 2013-14 according to the World Economic Forum.
For Alberta teachers at the top level, a 10 per cent wage rollback would mean an average salary of $89,104 – nearly $4,000 higher than the national average.
"By every reasonable measure, teachers' salaries are out of touch with the economic realities faced by the province," said MacPherson. "Rolling back salaries is a way to save money on education without hurting students."
A CD Howe Institute study found no clear relationship between student performance and relative compensation.
"It is completely unnecessary to undermine the valuable work teachers do by putting them at odds with cash-strapped taxpayers with another wage debate," said MacPherson.