CTF launches campaign to end politician welfare
January 27, 2020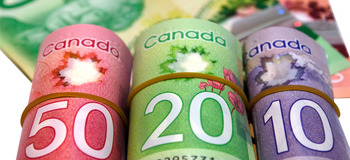 VANCOUVER, B.C.: The Canadian Taxpayers Federation is launching a campaign end to the wasteful per-vote subsidy for political parties in British Columbia.
"B.C. politicians are taking millions of dollars from taxpayers and they're spending it on lawn signs, junk mail and attack ads for their political campaigns and this needs to stop," said CTF B.C. Director Kris Sims.  "It's bad enough that politicians are always dreaming up ways to waste tax dollars on government schemes but forcing taxpayers to pay for political campaigns is completely unacceptable.
"The B.C. government needs to scrap the per-vote politician welfare subsidy."
The CTF held a press conference to launch a new website, PoliticianWelfare.com, that includes a petition, free bumper stickers, a letter-writing campaign and a mock radio attack ad. The press conference was held outside of NDP head office in Vancouver and included a gigantic version of the CTF's bumper sticker opposing Politician Welfare.
Political parties in B.C. will take more than $16.4 million from taxpayers through the per-vote political subsidy. Taxpayers are also on the hook for 50 per cent of a party's election campaign expenses and this will cost an estimated additional $11 million.
"If politicians want to pass the hat at their meetings or hold karaoke competitions for donations that's their business, but they should keep their hands out of taxpayers' pockets," said Sims. "British Columbians have a tough enough time affording the necessities, we shouldn't be forced to pay for politician welfare."
The petition to cancel the per vote subsidy can be found HERE.
The website to cancel Politician Welfare can be found HERE.
-30-
MEDIA CONTACT:
Kris Sims, BC Director, Canadian Taxpayers Federation
Mobile Phone & Text Message:  604-997-1798
Email: ksims@taxpayer.com Twitter: @kris_sims
-----

The CTF is Canada's leading non-partisan citizens' advocacy group fighting for lower taxes, less waste and accountable government. Founded in 1990, the CTF has more than 200,000 supporters and seven offices across Canada. The CTF is funded by free-will contributions which don't get tax receipts.