CTF Pleased to Accept Premier's Invitation to Budget Lockup
March 06, 2013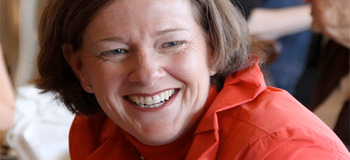 Alberta Premier Alison Redford informed the Canadian Taxpayers Federation (CTF) over the phone this morning that she has asked Finance Minister Doug Horner to make room for the CTF in Thursday's budget lockup.
"We're pleased that the Premier has made the right decision to allow the CTF into the budget lockup, as we have been for the past 20 years," said CTF-Alberta director Derek Fildebrandt. (Photo Premier Redford:Wikipedia/David Cournoyer)
"The CTF believes the government needs to rein in spending and get Alberta to a balanced budget as soon as possible," continued Fildebrandt. "We're hopeful the 2013 budget will do just that."
Earlier this year the CTF released a 56-page budget submission to the Alberta government. You can download the CTF's submission HERE.