CTF Welcomes MP and Government Employee Pension Reforms
October 18, 2012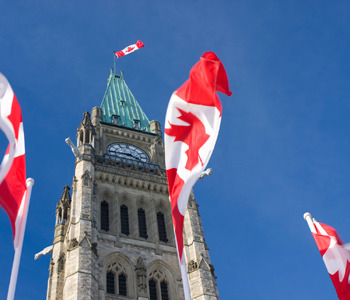 CTF declaring a significant win in battle over MP pensions
MP pensions come up short of a true $1 for $1, MPs to taxpayers contribution ratio
OTTAWA, ON: The Canadian Taxpayers Federation (CTF) is welcoming reforms to the MP and government employee pension plans announced today by Treasury Board President, Tony Clement, declaring them a significant win for taxpayers.

"While these changes may stop short of being perfect, this is the most significant reform to MP pensions we've seen in our 22 year history," said CTF-Atlantic Director Kevin Lacey from our office in Ottawa.

The CTF estimates that once all the reforms are in place, a new MP elected after 2017 would be eligible for a $101,000 pension after three-terms. That same hypothetical MP would have contributed nearly $589,000 towards their pension. When you factor in spousal benefits and cost of living increases, a regular Canadian would have to save $1.55 million to purchase the same pension. In other words, taxpayers will have contributed $1.62 for every $1 contributed by the MP.

"To suggest this is a $1 to $1 matching pension contribution is incorrect, but it's a vast improvement," continued Lacey. "MPs are only putting $11,000 into their pension right now and by 2017 that will more than triple to nearly $39,000. That's not chump change."

The CTF also applauded the decision to move both MPs and new government employees to a retirement age of 65 for a full pension.

"MPs would have had a pretty tough time moving the retirement age for government employees to 65 while they remained at 55. Sacrificing a decade of pension payments in order to gain the moral authority to make a significant reform to government employee pensions is worthy of applause," said Lacey.

The CTF was disappointed the government didn't require the MP pension fund actually be invested. Simply reducing the 10.4 per cent annual "interest payments" taxpayers make towards the MP pension fund, to 4.7 per cent will not make any difference, as shortfalls within the MP pension fund will continue to be funded by taxpayers (see page 3). It's these phony interest payments and adjustments that have resulted in taxpayers putting in $24 for every $1 contributed to the fund by federal politicians.

"It's crazy that the MP pension fund still won't actually be invested. Investment returns should be chipping into the MP pension fund so that taxpayers don't have to kick in phony 'interest' payments," continued Lacey.

CTF says changes made today to the public service pension plan are one step towards solving the imbalance with those in the private sector, most of whom have no pension at all, while paying for very rich pensions for government workers.

"Government workers' pensions took a badly needed hair cut today. But today's changes are just one step towards pension fairness that the taxpayers of Canada are owed," concluded Lacey.

The CTF has been campaigning for years for both government employees and MPs to move to a RRSP-style, defined-contribution pension plan, with a $1 to $1, MP to taxpayer contribution ratio. Following the 2011 election, the CTF cranked up their campaign to reform MP pensions, releasing a report in early 2012, unveiling a billboard campaign from coast-to-coast, launching a 15-second digital ad in restaurant and fitness club washrooms in Toronto, and just last month towing a 2,000 square-foot banner behind a plane that circled around Parliament.
For more information contact, CTF-Atlantic Director Kevin Lacey:
Ottawa office: 1-800-265-0442
Cell: 902-209-1115
Note: CTF-Federal Director Gregory Thomas is on vacation and Kevin Lacey, CTF-Atlantic Director will be available in our office in Ottawa today, October 18th.