Cut costly council pensions
September 26, 2017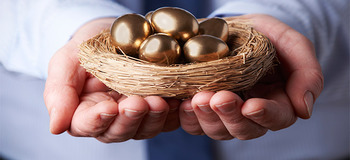 Taxpayers put in $4.89 to main council pension plan for every $1 put in by council members over past decade
Expense details for second council pension plan don't appear to be public
The Canadian Taxpayers Federation (CTF) is calling for scaling back city council's pension expenses today after calculating taxpayers put in more than $5.8 million over the past decade while council members only contributed $1.2 million.
"Most people don't have workplace pensions so it's rich for council members to have such a generous plan," said CTF Interim Alberta Director Colin Craig. "It's time to shut down the costly pension and put council members in a less costly plan."
The CTF noted that the cost of a second council pension plan – the Supplementary Pension Plan for Elected Officials of The City of Calgary – is unknown as expense details do not appear to be public. However, city documents note taxpayers pay the "full cost" for the second pension plan.
Craig noted that unless council addresses its own pension situation, it won't have the moral authority to address the bigger problem – the golden civil service pension plans. From 2007 to 2016, annual taxpayer contributions to the Local Authorities Pension Plan grew 181 per cent; from $54 million to $152 million.
The CTF would like to see council members, and city employees, transferred into a less costly, dollar-for-dollar, defined contribution pension plan. The CTF noted Edmonton's council does not have the same type of costly pension plan (defined benefit) for its council; a 2012 compensation committee "did not consider a defined benefit pension plan appropriate for elected officials."
To view backgrounder – click here