GM / Chrysler Bailout Cost Canadian Taxpayers $3.7 Billion
November 30, 2015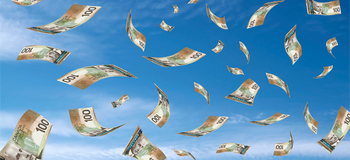 New CTF analysis reveals American taxpayers also lost US $16.6 billion on 2009 auto bailout
OTTAWA, ON: The Canadian Taxpayers Federation (CTF) today released an analysis of the 2009 government bailouts of GM and Chrysler, finding that once the sale of stock and repayments are accounted for, the final cost to Ontario and federal taxpayers was approximately $3.7 billion.
The analysis, written by Dr. Mark Milke, who has authored multiple reports on corporate welfare, also notes the relative lack of transparency mechanisms for the Canadian component of the bailout, relative to requirements imposed by the American government.
"Claims that the 2009 auto bailout was a sound investment of taxpayer dollars defy the facts," said CTF Federal Director Aaron Wudrick. "No matter your political leanings, surely we can all agree there are far more pressing uses of $3.7 billion than lining the pockets of unprofitable corporations."
Wudrick suggested that the auto bailout should serve as a cautionary tale to the new Trudeau government, who have pledged a change in approach.
"Corporate welfare may be politically appealing in the short term, but it is extremely wasteful and does more harm than good," said Wudrick. "Taxpayers subsidizing private sector jobs does not 'protect' jobs any more than a parent doing their child's homework helps a child learn. Every dollar spent 'protecting' a job is a dollar that is taken away from other uses, including the creation of new jobs in other industries – ones that don't require government subsidies to exist."
The full analysis "How Much Did the 2009 Automotive Bailout Cost Taxpayers?" is available on the CTF's website by clicking here.