Labour Day Reality Check: 80% of government employees have guaranteed pensions compared to just 10% of private sector workers
August 29, 2018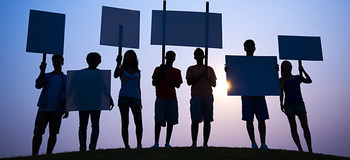 Risky defined-benefit pensions now largely the preserve of government employees
Total unfunded liabilities for federal government employee pensions is $166 billion
OTTAWA, ON: The Canadian Taxpayers Federation (CTF) today released an analysis of federal pensions based on data compiled by Statistics Canada, which shows that risky defined-benefit pensions are vanishing in the private sector, but remain overwhelmingly common within government.
"This data provides support for a widespread sentiment: that government employees get very risky, very generous pensions, paid for by people without pensions," said CTF Federal Director Aaron Wudrick. "Government employee unions like to crow about their success in cajoling government into enriching their members – but always avoid mentioning it comes at the expense of Canadian taxpayers."
In 1997, 83 per cent of government employees had defined-benefit pensions, while the private sector figure stood at 23 per cent. Today, the figures are 80 per cent and 10 per cent, respectively
"Defined-benefit pensions are very risky, which is why so few private sector employers offer them," noted Wudrick. "Governments fear the wrath of powerful government employee unions, and so private sector employees – many of whom receive no workplace pension at all – get stuck funding cushy, risky pensions for bureaucrats."
Wudrick also noted that total unfunded liabilities for federal government pensions (payout obligations for which there is no matching asset or investment) stood at a whopping $166 billion.
"Large, unfunded government pension liabilities mean that when pension funds come up short, taxpayers are left paying the shortfall," said Wudrick. "It is well past time governments looked at reforms that will reduce the risk and burden to taxpayers by moving towards more sustainable government pensions."
For a breakdown of calculations based on Statistics Canada pension data click HERE.
For a graphic comparing the prevalence of defined benefit pensions in the government and private sectors click HERE.